Posted by Margi on Aug 29, 2010
Grand Teton's…majestic!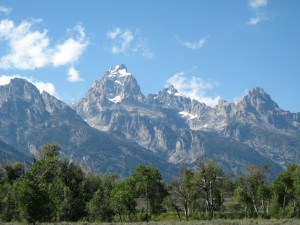 Little Chapel of Transfiguration, peaceful…
An awe inspiring view through the chapel window…
Yellowstone little grand canyon falls…breathtaking! 
Creatures great… 
             and small…
Valley of tranquility…
Full moon glory…
Old Faithful still shining…
Earth's colorful gifts…
    and prismatic…
Field of wild flowers, ah serenity…
     and a little light of love…
Free to roam…bold and beautiful!
Heaven and Earth…
Rejuvenation of life…
Happy Journey's and many Blessings to you!