Posted by Margi on May 24, 2011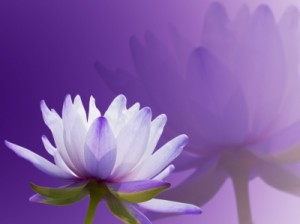 Today, I remind myself of something often heard. It is simple, yet important. And it's that we never stop learning.
I've been watching Oprah's farewell season, and the last few shows have included not one but two shows of James Frey, the author of A Million Little Pieces who for those of you who are unfamiliar was caught in a huge mistake of distrust by authoring a non-truthful memoir. After James' deceit brought him to his knees, Oprah invited him to come back on her show. A show that James thought was about redemption, but instead, he ended up receiving a back lashing from Oprah. After the show, James was gifted a painting titled, "Public Stoning." At the time I thought it was all an interesting play out of events, but I did not really *see* what was happening. Why? I was too busy sitting in my own comfort doing exactly what Oprah had been lashed for doing: sitting in judgment.
After that show Oprah received a call from renowned spiritual teacher, Marianne Williamson, who happened to ask Oprah something along the lines of, "Who do you think you are? And who are you to be the judge of his mistakes?"
It took Oprah 3 years before she'd re-invited James to be on her show to clear the air and apologize. And there I was again sitting in judgment of his reactions, demeanor, and words before something made me stop. Stunned at myself, I started to cry, and I heard myself say, "Where is my compassion?" A few moments later, I gathered myself and released my ego thinking as I quieted my mind's loveless behavior. Relaxed, I was able to shift my energy before I started watching part two of Oprah's show with James on it. And wow, what a wake up call! My compassion flooded back, and I realized how human James truly is (and how human we all are). In a nutshell, he learned from a great lesson he sincerely recognizes was his undoing to redoing of who he is today. During this segment, Oprah expressed how sorry she was for what she had done and shared that she had also learned a great lesson. She admitted that she had come from her ego instead of from a place of compassion, and that the world was correct about her not seeing how viciously she came at James the show from years past. It was clear that Oprah was truly sorry for her actions.
It's funny how our thoughts and responses can drastically shift like that, and it teaches us that things are not always as they appear. The harsh, difficult and most frustrating lessons we create are manifested to teach us something. And the lesson is often that we are all here to grow, and to learn to truly love ourselves.
Thanks to those particular Oprah shows, I was reminded how vitally important it is for us to remember compassion. The lesson certainly wasn't about how important it is for me to judge others. It was about me remembering to quiet and cease all judgment. To presume another's mistakes are greater than our own is a trap of the ego.
As a spiritual being having a human experience, I will make errors. And no matter how great or small, they are painful, but only enough to help wake me up to see my truth, which is to not just see but to feel my light; the lightness that comes when we see the love in everything and everyone! No matter what!