Posted by Margi on Apr 27, 2012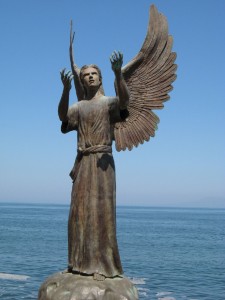 The decisions we make this year will affect our years to come unlike any time in history. Choosing to live in the light and allowing it to radiate our energies with all we do will allow us to honor our power and encourage our enlightenment. Now more than ever, we are in the midst of recognizing our courage and to bring it as light to the surface. The choice is divine. What we bring to the World will bless everyone, including ourselves. Peace is here to prevail.
As the ascension process heightens, the frequencies will rise to a level never before felt. This process is introducing us to a sacred self within with such pleasure that it's intention is to bring the truest and most vivid sense of peace and tranquility.  We are the one's we've been waiting for. The Light is within us. The wisdom, the knowledge and all the energies of manifestations are within us.
It is time for us to surrender our humanness. The burdens we've carried for thousands of years are crying out for release. We can put them down now. This grand shift is about fine tuning our awareness and bringing the light out to play. Mother Earth and Father Sky have waited a long time. It is imperative to pay attention to the energies we send out. As the saying goes, "What we put our attention to, grows." Let's grow a garden of light that even our shadows can revel in.
Jesus-Sananda said that all things are possible. In our state of awakening as we ascend to the next level, awareness becomes brighter and lighter. If we simply remember to be still and allow if only for a moment to hear the whispers of love, of surrender. We are in the  era of peace and harmony. It is time to open our arms and accept the love and light that we so deserve, it is ours for the asking.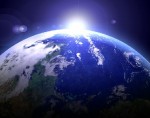 It is through being that Peace prevails.