Posted by Margi on Dec 24, 2010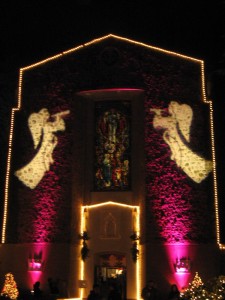 Tis' the Season to be Jolly and Blessed!
Gift yourself a moment at this time and graciously reflect on all the blessings that have been bestowed on you by others; family, friends, acquaintances and strangers. You may have had moments when a kind soul helped you without your asking or perhaps by those that you had asked. You may have passed a stranger along your journey that had gifted you a smile, held the door open for you when you needed it, or simply offered you to go first in a grocery line.
This season more than any other throughout the year is the most sacred cue to take a moment and truly tap into your heart to recollect all the angels among you that have paved the way to help make your journey possible.  You may find that you consciously remember some beautiful angels and others you may not, know that it is the intention of love that you send out that counts either way. Light and love radiate the grandest force in the Universe, peace. Love is all you need.
So I invite you gift yourself this present moment in closing your eyes, quieting your mind and sending a warm message of gratitude to your higher self, your spirit, the Universe and oh, of course your heavenly angels in gifting your life with precious Earth Angels among you!
Happy Holidays and a Blessed New Year to Everyone!