Posted by Margi on Feb 27, 2012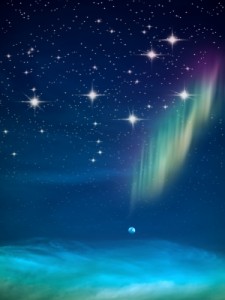 In the light of this year the new energies have begun. Let down your guard and open your heart, for a new day is dawning. Much work has been done to allow this light to emerge. You are brave as well as courageous. For you have come to bring these vibrations of higher nature to open the gates of light.
You will see how much more simple your life is. You will experience greater knowing and your wisdom will lead the way. Be aware of your true self for it knows no boundaries. You will resolve life's issues and see situations from a glorious perspective. You will know your self unlike you ever have. This power will allow you to live life fully in the NOW.
The past will seem like a blur and no thought of the future will interfere. What you might say, are you to do with today? Live the beauty of your nature. You are a spirit shining your truth and this truth brings you harmony and balance. You are the shining star in the night sky blessing the world around you. This reflection will come back ten fold.
Mind your thoughts, for they are only tools to help you bring your experiences into light. You have learned to trust your self and see the peace you have longed for.
The new energies this year will bring:
Peace within
Knowledge from internal empowerment
No answers necessary
Lightness for the Soul
Breath for the physical realm
Alignment for the mind 
Your grace will lead the way – simply ask for balance and it is yours!
This is the year of recognizing your magic wand. You will learn how to use it. Creating what you wish. The energies have expanded and much will play out with what you send out. Be creative, be in the moment and observe your empowerment.
You have arrived. Now prove to yourself and the world around you. You are the ONE-ness and can do greater things than you can ever imagine ~
Be still and know your heart.
You are Love. You are Peace. You are Light.
You are the Star of your Life.
Thank you nuttakit for your beautiful pleides photo:  
http://www.freedigitalphotos.net/images/view_photog.php?photogid=1556