Posted by Margi on Jan 10, 2011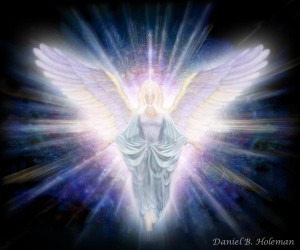 Angels are here now more than ever this year. These powerful divine spirit beings hear our calling as well as our whispers. They see our tears, feel our pain and work to help us create our joys. Yes, 2011 is the year of majestic angelic energy. With open arms we welcome their presence.  Please remember they are here to help us in many ways, call on them often. It is their honor as well as ours to work together.
Enjoy the poem~
Oh how your wings whisper in the air
How your warmth radiate our lives
Oh how beautiful your light shines
We are so grateful for your presence
Grateful for your loving hand
So very grateful for your truth and serenity
Without you, our beautiful Angels
We would not truly understand our selves
But with you, we feel alive, blessed
You honor our daily lives
You respect our divine moments
You help bring spirit to our soul
How could we live our life without you?
For you help us feel complete
For you help us know we are never alone
Guidance and security are your nurture
Unconditional love is your nature
Light is your glory
We adore
We trust
We love, because you stand by us
In moments when we cannot
This year
We promise to you, our beautiful Angels
As to ourselves and our beautiful soul
To take this journey of life, to give it our all
And to travel with lightness, in every step
Along the way
For if it not for your light, your faith, your love
We wouldn't know how to hold our own hands
We are grateful, we love…we fly
Many Beautiful New Blessings Everyone ~
HAPPY 2011!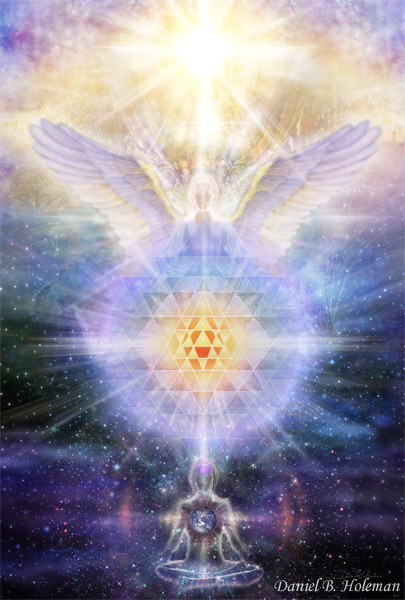 Special Thank you to Daniel B. Holeman: www.awakenvisions.com
Posted by Margi on Dec 24, 2010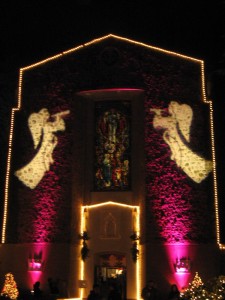 Tis' the Season to be Jolly and Blessed!
Gift yourself a moment at this time and graciously reflect on all the blessings that have been bestowed on you by others; family, friends, acquaintances and strangers. You may have had moments when a kind soul helped you without your asking or perhaps by those that you had asked. You may have passed a stranger along your journey that had gifted you a smile, held the door open for you when you needed it, or simply offered you to go first in a grocery line.
This season more than any other throughout the year is the most sacred cue to take a moment and truly tap into your heart to recollect all the angels among you that have paved the way to help make your journey possible.  You may find that you consciously remember some beautiful angels and others you may not, know that it is the intention of love that you send out that counts either way. Light and love radiate the grandest force in the Universe, peace. Love is all you need.
So I invite you gift yourself this present moment in closing your eyes, quieting your mind and sending a warm message of gratitude to your higher self, your spirit, the Universe and oh, of course your heavenly angels in gifting your life with precious Earth Angels among you!
Happy Holidays and a Blessed New Year to Everyone!