Posted by Margi on Jan 31, 2014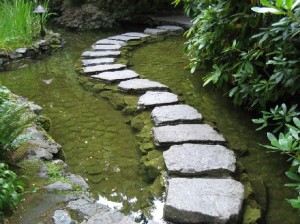 Hello Sweet Earth Angels and thank you so very much for your patience. It's been a year since I've written and since then some wonderful miracles have occurred in my life. First things first, my blog site was unable to upload articles and images last February and I had no idea why. No matter what I did it wasn't working. Eventually I surrendered and allowed diving timing to resolve the issue. Ten months later an idea came to mind on how to fix the problem and it worked! However, just as I was in the process of writing my next article energies shifted in my life and I unable to continue.
I believe that the reason my blog articles were delayed for that length of time was due to some new energies that were in need of being addressed in my life. I was not meant to focus on the blog last year. What I was meant to do was to take a break and regroup my thoughts and energies.  It was after all the beginning of another 26 thousand year cycle, the era of Peace and I needed to shed new light unto my life.
I had many new beginnings last year and discovered the inability to upload articles meant I was to focus on the new beginnings. Without going into long details one of the lessons I learned last year was to incorporate HOPE into my world. For many years I never understood the true meaning of the word. I had always seen its energies a little "hopeless". I'd seen it in the language that leaned more towards a pessimistic over an optimistic point of view. Not until it was truly needed in my life did I honestly understand its energies. Then, last year I actually went through an experience and it was called into my life. I honored the word HOPE and then decided to surrender. Within 2 weeks, in springtime the energies shifted and a long awaited miracle occurred.
My message here is simple, believe! HOPE. Do not give up on your dreams, no matter what. Keep your eye on the prize and live your light. In the end some how, some way the divine will hear you, feel you, be within you and will show itself. It may not always show the way you think it however, it will appear in your life the way it needs to and in a way you will understand it's glory, and then appreciate it. I invite you to ask yourself where in your life can you utilize the energies of hope?
Have Faith, Believe, and always remember that when experiences in life may not always make sense, HOPE always does. It's purpose is to gift a glimpse of light in our lives and open to possibilities, no matter what obstacles are standing in the way. With HOPE there is always a way.
Happy Peace Era!
Posted by Margi on Jan 24, 2013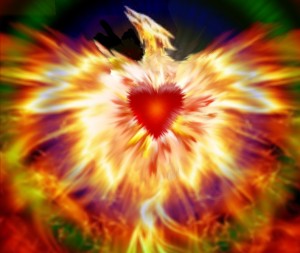 If you are reading this then you made it through the previous year. Congratulations! It was quite a roller coaster ride but one that came with some strong but wonderful experiences. I hope that you were able to feel the light that came out of the darkness. I can speak from my own experience that what I lived and breathed to get to this year was one the empowered my soul at great lengths. I am however quite happy to be in this New Era. I have definitely felt the warmth and peace of the new energies.
This year, this New Era is about manifesting! We have arrived! The energies have shifted and it's time to live the life of our desires. Be it joy, love, prosperity, inner wealth, or simply to reveal in our beauty. The Universe is open to what dreams may come! Ask, and you shall receive. This is OUR year. This is a New Beginning unlike anything we've ever experienced. This year is about HOPE, TRUST, FAITH and knowing all is well, no matter what. It's about Spirit guiding us and trusting this energy, through any avenue. It's time to fully see our light and live it. There are wonderful energies waiting for us; it's simply about the choosing. What do you choose for yourself?
This is the year to CREATE! Use your creativity along with your heart and bring a new re-birthing. It's phoenix rising from the ashes and re-creating. The Universe is changing and shifting at remarkable ways, are you willing to show up for it? And how? What will you do with the energies? Dream, live and love!
Relax and BE Still~
For nothing is standing in the way of who you are. Be Free and Fly~
Posted by Margi on Dec 28, 2012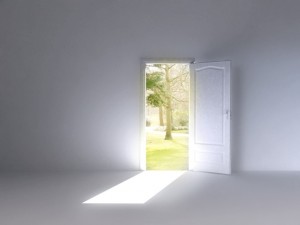 HOPE…this is one of the New Era's brightest light.

 
It's nice to know the world did not come to an end. Was anyone worried? I "hope" not. Although, I do have to say that the thought had crossed my mind, but just for a second. It's natural for our humanness to presume or wonder, it's part of the nature of curiosity. However, thank heaven for the heart of our soul that knows the truth – that only love is real. So out went the thought of fear as I'd made a decision not to feed it. My new thought became a question, "What was this new energy bringing us and what does the idea of this New Era truly mean?"
In the months leading up to this moment I had plenty of time to converse with my angels and guides. The main messages were to keep going, keep moving, don't give up, there is light at the beginning of the tunnel (yes, beginning, not the end). The idea is to help us recognize that we are here to live in lightness and love. This has made more sense than anything I'd ever felt. As we slowly move into this New Era it's helping me realize how we have only scratched the surface of what's to come. We are seeing new endeavors unlike before. People are reaching out in ways that are warming the soul, love is being expressed more than ever before, and peace is on more minds than in the history of time. What a grand time to be alive!
My invitation for you as we come into this New Era is to find a time when you can connect and quiet the mind and relax the body, light a candle and ask your higher self what you desire for yourself and the world around you. We are in the most blessed times than we've ever been on this Earth plane. Albeit we're moving into the unknown, this is the grand surprise, it's our unknown, what do you want to make of it? We have a grace that allows us the ability to connect with source. If at anytime on this Earth plane we have been able to reach the depth of our soul it is now. Any pertinent energies that you can connect with through your thoughts, feelings, your soul this is the time. Ask for the highest vibrations and beings to guide and love you. We are coming into realizing the full extent of our power, after all we are the one's we've been waiting for.
Blessed Light, Peace & Love for the New Year to come!
Posted by Margi on Apr 27, 2012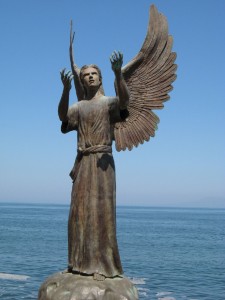 The decisions we make this year will affect our years to come unlike any time in history. Choosing to live in the light and allowing it to radiate our energies with all we do will allow us to honor our power and encourage our enlightenment. Now more than ever, we are in the midst of recognizing our courage and to bring it as light to the surface. The choice is divine. What we bring to the World will bless everyone, including ourselves. Peace is here to prevail.
As the ascension process heightens, the frequencies will rise to a level never before felt. This process is introducing us to a sacred self within with such pleasure that it's intention is to bring the truest and most vivid sense of peace and tranquility.  We are the one's we've been waiting for. The Light is within us. The wisdom, the knowledge and all the energies of manifestations are within us.
It is time for us to surrender our humanness. The burdens we've carried for thousands of years are crying out for release. We can put them down now. This grand shift is about fine tuning our awareness and bringing the light out to play. Mother Earth and Father Sky have waited a long time. It is imperative to pay attention to the energies we send out. As the saying goes, "What we put our attention to, grows." Let's grow a garden of light that even our shadows can revel in.
Jesus-Sananda said that all things are possible. In our state of awakening as we ascend to the next level, awareness becomes brighter and lighter. If we simply remember to be still and allow if only for a moment to hear the whispers of love, of surrender. We are in the  era of peace and harmony. It is time to open our arms and accept the love and light that we so deserve, it is ours for the asking.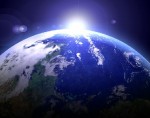 It is through being that Peace prevails.
Posted by Margi on Mar 28, 2012
There are certain times and moments in our lives that come to pass when we must cross a bridge to get to the other side of an experience, an issue, a situation or simply another aspect of our life. These moments are not intended to create chaos or misdirection, on the contrary, the intention and good will is to help our soul see things from a diverse perspective, a new point of view. Life crossings are intended to help us enrich our growth, to allow our soul to mature and to help us evolve into sacred spiritual enlightenment.
As we come upon bridges that we must cross in life the new paradigm allows us to view and feel life in a way that is different from how and what we usually view and feel. Life is about changes; it's about new experiences. It's about moving to a new and deeper level of spirit so that the soul can radiate in wisdom. After all, the soul's journey is about reaching for the stars and arriving at its brightest spark.
What would it be like in life if things always stayed the same? If the colors that shine in a season never changed? How would we feel if the soul never experienced the true significance of joy? The shifts and changes that occur in life create and allow the heart to open to a new and glorious endeavor. By crossing bridges in life it leads us to fresh and invigorating means of breathing. It's a grand gift from the universe.
Take a moment and ask yourself what issue, situation, or simply aspect of your life needs a bridge to be crossed? What in your soul wishes a different point of view? How can you shift certain energies to bring a greater sense of peace, joy and harmony in your world? This year is about moving from the old and bringing in the new. We're 3 months into the year and already we feel the shifts upon us. The initial steps across the bridge are being made.
Give yourself permission to move through your voyage in life by releasing, surrendering and crossing the bridges to a new light, a new understanding, a new look at situations or experiences in your life that deserve a greater perspective. Begin a new passage of your soul today. Review, refresh, and rejuvenate. We're discovering a rebirthing taking affect. Join the metamorphosis. You are crossing the bridge and becoming your own butterfly ~ fly.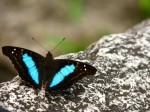 Posted by Margi on Feb 27, 2012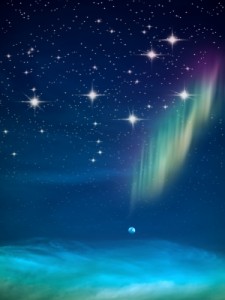 In the light of this year the new energies have begun. Let down your guard and open your heart, for a new day is dawning. Much work has been done to allow this light to emerge. You are brave as well as courageous. For you have come to bring these vibrations of higher nature to open the gates of light.
You will see how much more simple your life is. You will experience greater knowing and your wisdom will lead the way. Be aware of your true self for it knows no boundaries. You will resolve life's issues and see situations from a glorious perspective. You will know your self unlike you ever have. This power will allow you to live life fully in the NOW.
The past will seem like a blur and no thought of the future will interfere. What you might say, are you to do with today? Live the beauty of your nature. You are a spirit shining your truth and this truth brings you harmony and balance. You are the shining star in the night sky blessing the world around you. This reflection will come back ten fold.
Mind your thoughts, for they are only tools to help you bring your experiences into light. You have learned to trust your self and see the peace you have longed for.
The new energies this year will bring:
Peace within
Knowledge from internal empowerment
No answers necessary
Lightness for the Soul
Breath for the physical realm
Alignment for the mind 
Your grace will lead the way – simply ask for balance and it is yours!
This is the year of recognizing your magic wand. You will learn how to use it. Creating what you wish. The energies have expanded and much will play out with what you send out. Be creative, be in the moment and observe your empowerment.
You have arrived. Now prove to yourself and the world around you. You are the ONE-ness and can do greater things than you can ever imagine ~
Be still and know your heart.
You are Love. You are Peace. You are Light.
You are the Star of your Life.
Thank you nuttakit for your beautiful pleides photo:  
http://www.freedigitalphotos.net/images/view_photog.php?photogid=1556
Posted by Margi on Oct 29, 2011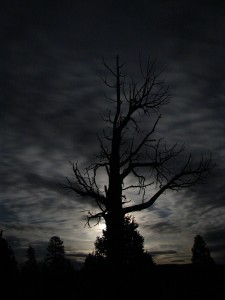 If the dark is in our lives to help us see the light…
then what is there to fear about?
Recently I have been thinking about how my inner spirit has become so oddly content regardless of how anxious my experience of the external world is. It's quite remarkable to become aware of our feelings and state of emotions even when the world seems to be caught up in a gust of fear and darkness. However, we cannot deny that there is something truly special going on. Our souls are on a verge of a long awaited and absolutely amazing rebirth of peace and harmony. Meanwhile the ego has chosen to play its all-important role of fighting to survive with all its might. It is slowly and surely dissolving and inter-melding with love. The dark and light are finding a sense of balance! We are learning to meet our true selves, our truth at all cost!
No matter how spooky and difficult our experiences seem our higher self is in a state of timelessness that only knows itself, as the I AM that I AM. It recognizes the truth that all IS, and will be well in ALL ways. It is only our mind that creates and entraps itself in a fierce rage of illusional war, a battle of wits between what it thinks and what we know to be true. But this clash is lessening its strength each moment that we become aware of our truth, I AM that I AM, and all IS well. The balancing of the light and dark are the experience, not the nightmare. Yes, at times it may feel hellish and unyielding but it is only in the midst of our storm that we can recognize our true state of peace – in the center where the eye meets the I AM.
I invite you to observe where in your life your spirit brings you a sense of peace, a lightness within that you can carry with you on your day-to-day endeavors of life. A bit or a piece within you that you can recognize when the game of darkness or fear comes knocking at your door – is this a trick or a treat, you might ask? And allow your beacon of love to choose how indeed to handle it.
After all, don't we crave for a little excitement once in a while?
 ~ Happy Halloween ~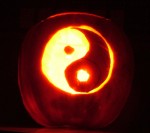 Posted by Margi on Sep 26, 2011
Have you been feeling the wave? We're on it. Ride smooth…
Keep your awareness high
Pay attention to your needs
Listen to your inner "KNOWING"
Thread lightly and allow yourself some R&R
Bring lightness into your energy field
Keep your mind clear
Observe your world
Move with grace and be kind to your space
Be at ease
PEACE is within you
TRUST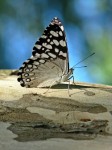 Posted by Margi on Jul 30, 2011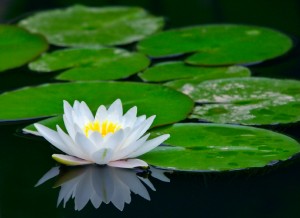 Have you ever had one of those moments where you're mind continually goes back to something over and over? Perhaps to get your attention or help you receive an important message. Well, that's what has been happening with me regarding this month's blog. I read an article a client referred relating to rebirthing and how our world is shifting through this process. I found it incredibly interesting and wanted to share it with you.
It's the July forecast and the topic is about REBIRTH. I am a firm believer in divine order and have truly been practicing learning to Know and Trust my divine path. It has been a grand journey. One that has not only challenged my humanness but solidified my faith in my spiritual world. I truly look forward to more divine magic in my life. Enjoy Sweet Angels.
The link is:
http://www.thepowerpath.com/index.php?option=com_content&view=article&id=365:july-forecast-2011&catid=17:monthly-forecasts&Itemid=65
Posted by Margi on Mar 26, 2011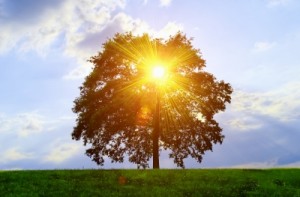 Our world is encompassing a great rebirth. Many of us are noticing sensational affects taking place all around us, as well as in our personal lives and in the lives of others. Like a roller coaster the world is experiencing its greatest ride, here to teach us to trust the process and live in the joy of it.
When I asked my guides about this great shift, first and foremost, they mentioned that the choices we make in regards to how we handle this change is ours and ours alone. This is the gift of our Creator: to allow us to create. Choices come through as feelings, thoughts, dreams and inspirations, and through self-exploration and engagements with others. This planet is about our experiences of life, and we have many of them. Through my highs and lows, my guides repeatedly remind me to remember to stay in the light, no matter what.
Often, in the face of turmoil, anxieties and energies run on overdrive. But it's vitally important to stay focused on our lightness. The true meaning of why we are here is to see how well we remember this most significant aspect of our souls. Yes, we may have moments when we forget and get caught up in our upheavals, but that is part of the lesson, of which the purpose to help us "lesson" the illusion of heaviness. We gift ourselves the heaviness through thoughts and feelings to help us see our own light and love and how incredibly creative we are. And our soul's true beauty radiates through how we react or don't react to our experiences.
When we tap into our truth, our spirit always shines through bringing lightness to any situation, great or small. We just have to remember to lighten up and trust our inner guidance system to navigate. Start by taking a deep breath…then send light from your heart to the world and allow it to radiate back to you with peace, harmony and a greater sense of knowing that all is well no matter what. All is well, and divinely aligned. When you begin to lose focus, catch yourself and whisper, "All is well."
Lightness and Love to All!