Posted by Margi on Dec 23, 2011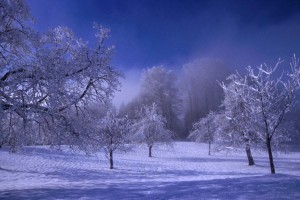 May there be Peace on Earth…
     …and good will to all
 As a gift to yourself and the world, place your hand over your heart and invite the light of love and peace to move through you. Envision sending this light and compassionately wrapping around humankind and Mother Earth. Allow the collective force to enlighten all that choose to accept it and send healing for those that may be in need. Calm your mind and center on the stillness of peace. Breathe in a golden hue of love and like a ribbon being strewn let it rejuvenate life within and around you. Inviting it to go wherever it needs and is guided to.
This is the New Light and Energy that you are meant to live in, envelope in. It is time to celebrate your rebirthing and honor the path you have created. You are a part of this grand source of oneness that longs to reconnect with life. May you see yourself in the light that shines as bright as the guided star. For you have come to see your beauty, your warmth, your soul. You are a gift to the world.
Merry blessings to all and to all a grand life!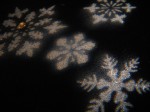 Posted by Margi on Jun 26, 2011
For the topic this month my guides have invited me to share a powerful email I recently received written by Patricia Diane Cota-Robles. I hope you find it as empowering as I did. Blessings
MUSICAL  RAPTURE
A Healing Gift for Humanity
June 21, 2011, Solstice
through Frederic Delarue
"The frequency of this Celestial Music communicates with the Divine Intelligence of the body at a cellular level raising the consciousness of each cell. As the music soothes and comforts the cells, the body's natural ability to heal itself is enhanced.
Precious Hearts, I would like to share with you information about a sacred and wondrous musical gift that is being given to Humanity. The Divine Intent of this gift is to assist each of us through the physical challenges we are experiencing as we move through this auspicious time. Please read these words with an open heart and an open mind. We have been longing for the time when Heaven and Earth would come together to assist us in our endeavors to transform ourselves and this planet. This is that moment.
I would like to share a little background about this musical gift. 2011 began with an incredible influx of Light. On December 21, 2010, we experienced the Solstice and a very powerful Full Moon Lunar Eclipse. The synchronicity of these two events occurring at the same time had happened only one other time in the past 2,000 years.  
That Lunar Eclipse took place within two degrees of the Galactic Center which opened a mighty portal of Light from the Core of Creation into the Center of the Earth. The Light of God that poured through that portal initiated incomparable pivotal changes for all Life evolving on this planet.
Once the portal was opened, the Light of God built in momentum until the New Moon Solar Eclipse which took place on January 4, 2011. During that monumental influx of Light, Lightworkers around the world joined hearts with the Company of Heaven and cocreated a NEW Planetary CAUSE of Divine Love. The powerful Light that bathed the planet during that two week period catapulted every atomic and subatomic particle and wave of Life on Earth further up the Spiral of Evolution. This paved the way for a God Victorious 2011 which is a year that the Beings of Light have heralded as "The Transfiguring Year of Rebirth and Renewal."
On Christmas Day, in the midst of that incredibly powerful influx of Light, our beloved son Joao got sick. On December 29, 2010, he passed away from complications with pneumonia. Joao was 42 years old. He left behind his wife and three beautiful sons. Since his transition, Joao has shared with his Father and me that his time on Earth was complete. He said that he was able to move directly into the Light and that he is now working with Archangel Michael and the Legions of Healing. He said that he will be able to "Gift" Humanity in our service to the Light in ways that he could not accomplish from the physical plane.
When Frederic Delarue, a wonderful French musician, received my e-mail announcing our son's transition into the Light, he said he felt very connect to Joao's soul. Frederic said that he knew Joao was trying to connect to with him and that he needed to be at Joao's Celebration of Life ceremony, which took place on January 8, 2011, in Tucson, Arizona.
Once Frederic made the heart commitment to attend the service in Tucson, Joao began communicating with him. Joao asked Frederic if he would accept the responsibility of receiving a musical transmission that would be a legacy for his family.
Frederic agreed to Joao's request without knowing any of the specifics about the music. After Frederic returned from Joao's Celebration of Life ceremony, Joao began to reveal to Frederic just what this music would be, a Healing Gift for Humanity.
When Frederic Delarue was 12 years old he had a near death experience after which he realized he was given an amazing gift of music. When Frederic was 13 years old the Angelic Music of the Spheres began flowing through his hands as he played people's soul songs. He just quieted himself, moved his own consciousness aside, and the music of the person's soul flowed through his hands.
For the next few months after Joao's transition, Frederic said that Joao would come to him and tell him some things about the music and how it was to be distributed. Then, just before Easter, Frederic awoke with a powerful heart prompting to go to France immediately, so he made arrangements and flew to France. During the month of May while he was in France, he went to Rennes-le-Chateau on several occasions. Rennes-le-Chateau is a sacred focus of Mary Magdalene, who is at this time working with Mother Mary and all of the Feminine Aspects of our Father-Mother God to bring to the consciousness of the world the return of the Divine Feminine, our Mother God, or as we have often referred to this Aspect of Deity, the Holy Spirit. Frederic said that when he sat in the church and contemplated the Presence of Mary Magdalene, he had a miraculous experience that transformed his life. He returned home a different person. He knew that his experience with Mary Magdalene was a necessary factor in preparing him to receive Joao's gift of healing music for Humanity.
During the month of May, while this initiation was occurring for Frederic in France, Mother Mary was assisting every one of us in a miraculous way. Over 40 years ago Mother Mary told us that prior to Humanity's embodiment this time she had made a covenant with every man, woman, and child on Earth. She said that in the not too distant future, when Humanity was open and receptive to the influx of Divine Love from our Mother God, the Holy Spirit, she would draw us into her Temple of the Immaculate Heart and assist our I AM Presence to expand the Threefold Flame in our heart to its original size. She said that this would greatly enhance our ability to receive and assimilate the frequencies of Divine Love from our Mother God and the 5th-Dimensional Realms of God's Infinite Perfection.
The Threefold Flame in our heart originally enveloped our physical, etheric, mental, and emotional bodies. It was the perfect balance of our Father God's Blue Flame of Power, our Mother God's Pink Flame of Divine Love, and the Son and Daughter of God's Yellow-gold Flame of Wisdom. It was the true reflection of the Holy Trinity. When we fell from Grace we closed our hearts so we would not feel so much pain. This blocked the portal through which our Mother God's Love entered the world. This caused our Threefold Flame to become imbalanced, which caused us to lose the awareness of our Mother God. Our Threefold Flame eventually shrunk to what we now refer to as the "spark of Divinity" in our hearts. Well, now that we have cocreated a NEW Planetary CAUSE of Divine Love everything has changed!
This May as we each slept at night, our I AM Presence escorted us into Beloved Mother Mary's Temple of the Immaculate Heart in the Inner Planes. Within her focus of Light, Mother Mary helped our I AM Presence to expand the Threefold Flame in our heart to its original intensity. This is the fulfillment of the covenant Mother Mary made with each one of us prior to this embodiment.
On June 10th, Frederic sent me an e-mail and said that he wanted to talk to me about Joao's music. I did not know anything about Frederic's trip to France and he did not know anything about the gift that Mother Mary was giving to Humanity during the month of May. We talked about those things and he said that since he returned from France, Joao would not leave him alone about the music. He said Joao seemed to feel that there was now an urgency to make this music available to the world. Frederic asked me to ask Joao about the music to be sure that the message he was receiving was correct.
That night I asked Joao about the music and Frederic's information. Joao said that all was in readiness, and that it was time for this music to be made available to the world. He said for me to let Frederic know that Sunday, June 12th was Pentecost, the day that is celebrated as the Baptism of the Holy Spirit, the Divine Mother, and that there would be a greatly amplified influx of our Mother God's Divine Love on that day. Joao gave me a quote to include with the music that he would play through Frederic's hands. This is the title of the music followed by Joao's quote:
MUSICAL  RAPTURE
A Healing Gift for Humanity
Celestial Music from Joao Cota-Robles
"This sacred music is compatible and works in harmony with every healing modality or medical treatment a person may choose to experience. The music resonates with an additional blessing for everyone who is dealing with any form of cancer.
"This music is a gift from On High and it is never to be bought or sold. Please share this information with everyone you feel would benefit from this sacred gift of Celestial Music."   
Joao Cota-Robles
The next morning Frederic e-mailed me and said, "This is the day." It was Pentecost. Frederic said that early that morning Dr. Florence Phillips, who was the only Minister to allow him to do his work with the Angelic Music of the Spheres without conditions, passed away from cancer after being in a deep coma.
Right after I received the e-mail from Frederic Joao's Dad called me into the kitchen to see a magnificent White Dove that had flown into our garden. We have lived in our home for 45 years and we have never seen a White Dove in our garden.
Frederic prepared his equipment and turned everything on so that he would be ready. When the time was right, Mary Magdalene expanded her luminous Presence and held Frederic and Joao in the embrace of her radiant Light as Joao played his healing music through Frederic's hands.
Joao said this music is encoded with frequencies of healing that Humanity has not been able to reach until now. This is being made possible because of the expansion of Humanity's Threefold Flame, the return of our Mother God, and her monumental influx of Transfiguring Divine Love. He said for Frederic and me to make the highest possible resolution of the music available to Humanity. Otherwise, some of the new healing tones might be missed.
Joao said the Company of Heaven is going to help anyone who wants the music to have access to it through his or her own computer or through the computer of someone they know. He said all is in Divine Order; all Frederic and I need to do is make the music available through the highest possible resolution for anyone who wants to experience it.
Patricia Diane Cota-Robles
The complete CD of "Musical Rapture" is 62 minutes long. You may download this sacred music for FREE from my website: www.eraofpeace.org  
 15-minute YouTube video of the music.
http://www.youtube.com/PatriciaCotaRobles
Posted by Margi on May 24, 2011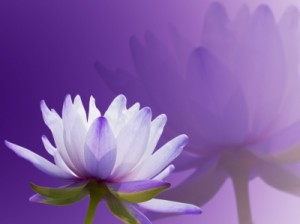 Today, I remind myself of something often heard. It is simple, yet important. And it's that we never stop learning.
I've been watching Oprah's farewell season, and the last few shows have included not one but two shows of James Frey, the author of A Million Little Pieces who for those of you who are unfamiliar was caught in a huge mistake of distrust by authoring a non-truthful memoir. After James' deceit brought him to his knees, Oprah invited him to come back on her show. A show that James thought was about redemption, but instead, he ended up receiving a back lashing from Oprah. After the show, James was gifted a painting titled, "Public Stoning." At the time I thought it was all an interesting play out of events, but I did not really *see* what was happening. Why? I was too busy sitting in my own comfort doing exactly what Oprah had been lashed for doing: sitting in judgment.
After that show Oprah received a call from renowned spiritual teacher, Marianne Williamson, who happened to ask Oprah something along the lines of, "Who do you think you are? And who are you to be the judge of his mistakes?"
It took Oprah 3 years before she'd re-invited James to be on her show to clear the air and apologize. And there I was again sitting in judgment of his reactions, demeanor, and words before something made me stop. Stunned at myself, I started to cry, and I heard myself say, "Where is my compassion?" A few moments later, I gathered myself and released my ego thinking as I quieted my mind's loveless behavior. Relaxed, I was able to shift my energy before I started watching part two of Oprah's show with James on it. And wow, what a wake up call! My compassion flooded back, and I realized how human James truly is (and how human we all are). In a nutshell, he learned from a great lesson he sincerely recognizes was his undoing to redoing of who he is today. During this segment, Oprah expressed how sorry she was for what she had done and shared that she had also learned a great lesson. She admitted that she had come from her ego instead of from a place of compassion, and that the world was correct about her not seeing how viciously she came at James the show from years past. It was clear that Oprah was truly sorry for her actions.
It's funny how our thoughts and responses can drastically shift like that, and it teaches us that things are not always as they appear. The harsh, difficult and most frustrating lessons we create are manifested to teach us something. And the lesson is often that we are all here to grow, and to learn to truly love ourselves.
Thanks to those particular Oprah shows, I was reminded how vitally important it is for us to remember compassion. The lesson certainly wasn't about how important it is for me to judge others. It was about me remembering to quiet and cease all judgment. To presume another's mistakes are greater than our own is a trap of the ego.
As a spiritual being having a human experience, I will make errors. And no matter how great or small, they are painful, but only enough to help wake me up to see my truth, which is to not just see but to feel my light; the lightness that comes when we see the love in everything and everyone! No matter what!