Posted by Margi on Oct 27, 2010
I'd like you to close your eyes in just a moment, and when you do, I'd like you to imagine what it would be like if you were the only one on this Earth: no family, no friends, no people – not a single soul. Just you. What would it be like? How would you feel? And what would you think? Close your eyes now and imagine (we'll move on with our post in a moment)…
When I did this exercise, I felt like I was on the moon or mars – far away, alone, and somewhat distressing. Not that I don't feel complete and fulfilled on my own. I do. However, as soon as I started thinking about being completely alone, with no one around – forever — I felt sad. And I learned a lesson in how vital the energy of others is for our own wellbeing. It's not that we can't be by ourselves sometimes (we all need alone time). But can you imagine navigating a world where you would never bump into another?
It's important for us to be aware of how precious not only our life is, but how precious having others in our life is. It is sacred when our energies come to life and vibrate in harmony with others.
Take a moment and reflect on the beauty of having, family, friends and others human beings in your life, and how it creates a beautiful flow that allows you to exist in the peace that lets you know you are not alone.
Pay closer attention to the people that love you, and make extra time to appreciate them. Have longer conversations than usual. Listen, observe, and spend not just quantity but quality time with them. Soak them into your soul – for their human spirits radiate your world and allow you to live. 
Be in love! Be lightness! Be alive!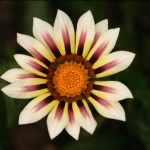 Posted by Margi on Aug 29, 2010
Grand Teton's…majestic!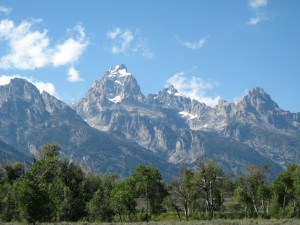 Little Chapel of Transfiguration, peaceful…
An awe inspiring view through the chapel window…
Yellowstone little grand canyon falls…breathtaking! 
Creatures great… 
             and small…
Valley of tranquility…
Full moon glory…
Old Faithful still shining…
Earth's colorful gifts…
    and prismatic…
Field of wild flowers, ah serenity…
     and a little light of love…
Free to roam…bold and beautiful!
Heaven and Earth…
Rejuvenation of life…
Happy Journey's and many Blessings to you!
Posted by Margi on Dec 21, 2009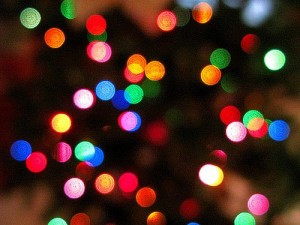 One of my favorite things about this time of the year is the holiday lights. Yes, lights. Not that I don't love the gatherings with friends and family, as well as the baked goods, gifts and many more of the wonderful holiday greats, but there is something special about seeing the seasonal bright lights all over town. It's the darkest time of the year and yet ironically the universe synchronized this glorious holiday around it. It's as if the lights speak to our souls…or rather that our souls are triggering the lightness within us to remember our inner light, our inner sight. Without light we cannot see. Not just visually but we cannot truly see without lightness.
There is something special about seeing twinkling colorful luminescence that makes a person feel at home. Such light puts a smile on our hearts and faces. As I reminisce of the childlike energies bubbling to the surface of my body, mind, and soul, I feel as if I can fly. My spirit soars and I feel honored. Honored to carry the light within me for years to come and honored to spread the love. My gratitude to carry this light goes to the one soul that has allowed his lessons to carry throughout centuries and to be carried for all of eternity: Jesus (who came to remind us and teach us the most wonderful energy of all, love). That is what these lights make me feel, love. What a wonderful reminder of what this season is truly about. A grand reminder that love is all we need to carry through the year. And what a great time of the year to remind us—just before we begin our New Year journey into new beginnings. Love is the foundation for everything in our life. Light guides the way. So I invite you to see your inner light and permit it to guide you into next year's journeys with love and peace. Make a list of your gifts, tap into your truest desires and then check it twice…only bring what is nice into your New Year's adventures.
Know that our new beginnings bring more peace and happiness when you trust that all the darkness in the world cannot be seen nor felt if you only look for, and at, the light. It is said in the scientific field that there is a vast amount of darkness compared to light in this universe. The light is minimal. Isn't it a glorious miracle that when we only seek the light our soul experiences joy? This is because the spirit only knows to look for what it already is, illumination. Like a firefly, living at times in the darkness but knowing it can always be its only lighting system. As the firefly we are all empowered by our own light, we just need to remember this. So every time you travel around town take a moment to truly soak in the beauty of the holiday lights and know that in any given moment of darkness you can always reach into your soul and choose love, as love is light.
Peace and blessings to all and to all a great flight!