Posted by Margi on Jan 24, 2013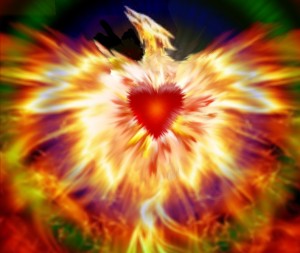 If you are reading this then you made it through the previous year. Congratulations! It was quite a roller coaster ride but one that came with some strong but wonderful experiences. I hope that you were able to feel the light that came out of the darkness. I can speak from my own experience that what I lived and breathed to get to this year was one the empowered my soul at great lengths. I am however quite happy to be in this New Era. I have definitely felt the warmth and peace of the new energies.
This year, this New Era is about manifesting! We have arrived! The energies have shifted and it's time to live the life of our desires. Be it joy, love, prosperity, inner wealth, or simply to reveal in our beauty. The Universe is open to what dreams may come! Ask, and you shall receive. This is OUR year. This is a New Beginning unlike anything we've ever experienced. This year is about HOPE, TRUST, FAITH and knowing all is well, no matter what. It's about Spirit guiding us and trusting this energy, through any avenue. It's time to fully see our light and live it. There are wonderful energies waiting for us; it's simply about the choosing. What do you choose for yourself?
This is the year to CREATE! Use your creativity along with your heart and bring a new re-birthing. It's phoenix rising from the ashes and re-creating. The Universe is changing and shifting at remarkable ways, are you willing to show up for it? And how? What will you do with the energies? Dream, live and love!
Relax and BE Still~
For nothing is standing in the way of who you are. Be Free and Fly~