Posted by Margi on Jan 31, 2014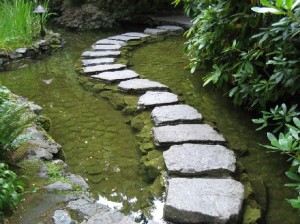 Hello Sweet Earth Angels and thank you so very much for your patience. It's been a year since I've written and since then some wonderful miracles have occurred in my life. First things first, my blog site was unable to upload articles and images last February and I had no idea why. No matter what I did it wasn't working. Eventually I surrendered and allowed diving timing to resolve the issue. Ten months later an idea came to mind on how to fix the problem and it worked! However, just as I was in the process of writing my next article energies shifted in my life and I unable to continue.
I believe that the reason my blog articles were delayed for that length of time was due to some new energies that were in need of being addressed in my life. I was not meant to focus on the blog last year. What I was meant to do was to take a break and regroup my thoughts and energies.  It was after all the beginning of another 26 thousand year cycle, the era of Peace and I needed to shed new light unto my life.
I had many new beginnings last year and discovered the inability to upload articles meant I was to focus on the new beginnings. Without going into long details one of the lessons I learned last year was to incorporate HOPE into my world. For many years I never understood the true meaning of the word. I had always seen its energies a little "hopeless". I'd seen it in the language that leaned more towards a pessimistic over an optimistic point of view. Not until it was truly needed in my life did I honestly understand its energies. Then, last year I actually went through an experience and it was called into my life. I honored the word HOPE and then decided to surrender. Within 2 weeks, in springtime the energies shifted and a long awaited miracle occurred.
My message here is simple, believe! HOPE. Do not give up on your dreams, no matter what. Keep your eye on the prize and live your light. In the end some how, some way the divine will hear you, feel you, be within you and will show itself. It may not always show the way you think it however, it will appear in your life the way it needs to and in a way you will understand it's glory, and then appreciate it. I invite you to ask yourself where in your life can you utilize the energies of hope?
Have Faith, Believe, and always remember that when experiences in life may not always make sense, HOPE always does. It's purpose is to gift a glimpse of light in our lives and open to possibilities, no matter what obstacles are standing in the way. With HOPE there is always a way.
Happy Peace Era!
Posted by Margi on Jan 24, 2013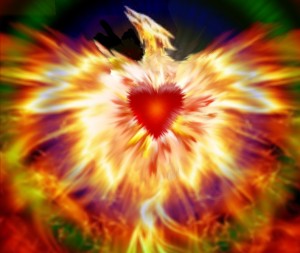 If you are reading this then you made it through the previous year. Congratulations! It was quite a roller coaster ride but one that came with some strong but wonderful experiences. I hope that you were able to feel the light that came out of the darkness. I can speak from my own experience that what I lived and breathed to get to this year was one the empowered my soul at great lengths. I am however quite happy to be in this New Era. I have definitely felt the warmth and peace of the new energies.
This year, this New Era is about manifesting! We have arrived! The energies have shifted and it's time to live the life of our desires. Be it joy, love, prosperity, inner wealth, or simply to reveal in our beauty. The Universe is open to what dreams may come! Ask, and you shall receive. This is OUR year. This is a New Beginning unlike anything we've ever experienced. This year is about HOPE, TRUST, FAITH and knowing all is well, no matter what. It's about Spirit guiding us and trusting this energy, through any avenue. It's time to fully see our light and live it. There are wonderful energies waiting for us; it's simply about the choosing. What do you choose for yourself?
This is the year to CREATE! Use your creativity along with your heart and bring a new re-birthing. It's phoenix rising from the ashes and re-creating. The Universe is changing and shifting at remarkable ways, are you willing to show up for it? And how? What will you do with the energies? Dream, live and love!
Relax and BE Still~
For nothing is standing in the way of who you are. Be Free and Fly~
Posted by Margi on Feb 27, 2012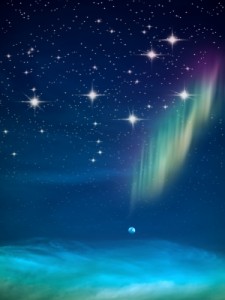 In the light of this year the new energies have begun. Let down your guard and open your heart, for a new day is dawning. Much work has been done to allow this light to emerge. You are brave as well as courageous. For you have come to bring these vibrations of higher nature to open the gates of light.
You will see how much more simple your life is. You will experience greater knowing and your wisdom will lead the way. Be aware of your true self for it knows no boundaries. You will resolve life's issues and see situations from a glorious perspective. You will know your self unlike you ever have. This power will allow you to live life fully in the NOW.
The past will seem like a blur and no thought of the future will interfere. What you might say, are you to do with today? Live the beauty of your nature. You are a spirit shining your truth and this truth brings you harmony and balance. You are the shining star in the night sky blessing the world around you. This reflection will come back ten fold.
Mind your thoughts, for they are only tools to help you bring your experiences into light. You have learned to trust your self and see the peace you have longed for.
The new energies this year will bring:
Peace within
Knowledge from internal empowerment
No answers necessary
Lightness for the Soul
Breath for the physical realm
Alignment for the mind 
Your grace will lead the way – simply ask for balance and it is yours!
This is the year of recognizing your magic wand. You will learn how to use it. Creating what you wish. The energies have expanded and much will play out with what you send out. Be creative, be in the moment and observe your empowerment.
You have arrived. Now prove to yourself and the world around you. You are the ONE-ness and can do greater things than you can ever imagine ~
Be still and know your heart.
You are Love. You are Peace. You are Light.
You are the Star of your Life.
Thank you nuttakit for your beautiful pleides photo:  
http://www.freedigitalphotos.net/images/view_photog.php?photogid=1556
Posted by Margi on Jan 11, 2012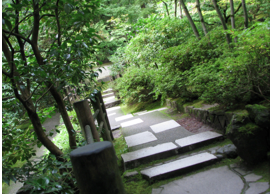 Morgine Jurdan's beautiful article, enjoy!
We begin a New Year as we have done for millennium. Long ago, we marked the passage of time with rituals and ceremony giving Gratitude for all our blessings in the past year and stating our Desires for the coming ones.
As time moved on and lives became more complicated, we created rituals filled with Resolutions and Goals, Intentions and Wants, Releasing and Letting Go.  There are lists to make, journals to write in, calendars and schedules to fill out and keep track of. There will be time later for celebrating one's success or failure.
I am going to create a New Tradition.  My desire is to Live each Moment of every day with more Conscious Awareness.  To keep my mind out of the past and the future, and instead focused on the here and now with whatever I am doing.  Fully tasting my food, slowly chewing and savoring the delicious chocolate melting on my tongue, mint flavors opening my nostrils as I moan with delight!  Gently stroking my lover's skin with just the right touch so he shudders with delight.  Melting as I behold a beautiful sunset, rainbow ribbons flowing across the sky as my body softens and dissolves into my chair and we become one. Hearing the birds cheerfully singing the day awake as they weave a smile across my face.  Hugging my child fully, grateful here and now for her joy filled embrace.  
Living in a state of Awe and Wonder at exactly how all the billions of things going on in my own body continue to dance along without needing my direction to breathe, beat my heart, digest my food, see, hear, feel, and so much more!  How does a tiny, tiny seed become a hundred year old gigantic redwood?  How can an ant carry more per its size than me? How does  a caterpillar become soup and then emerge a butterfly? So many millions of incredible, mysterious wonders in nature we have yet to discover or understand! Breathtaking beauty abounds all over the planet!
I am choosing to let go and allow my Inner Wisdom, my connection to Source, to our Divine Oneness, to Guide my days.  I then know the perfect actions to take every day to move me forward along my path, from one magical moment into the next, always changing and transforming me and the moment, others, and life itself with my own unique and personal touch!  In loving all, resisting nothing, embracing the now, balance and harmony will be created by me and for me.  Soon new habits will be formed and my Being and Doing will become as natural as my breathing now is.  
Maybe everything IS perfect just as it is in every Precious Moment when seen from the perspective of the Divine?  Perhaps I am here to "live life" instead of be lived by the stories, habits and beliefs I have been indoctrinated into for centuries?  Maybe the "unlimited perspective" is all about creating for the joy it brings me and not to achieve a goal or keep a commitment.? If I can learn to truly be present in every moment, the "doing" will arise as naturally as my heart keeps beating and I keep breathing. The world I imagine and live in, where we all are living our dreams, co creating with our love and joy, will become a reality. Not because I worked for years to figure out the "how". Instead I learned how to BE Me in every moment, and the means to manifest my dreams arose from the inside to be painted outside by my hands upon my own canvas of life, one precious moment, one precious day at a time. 
I feel like I have been living in the soup and am ready to emerge as the butterfly!  To love my life and live my love, giving myself to those things which make my heart sing!  Allowing all of me to emerge more beautiful than I could ever imagine before as the caterpillar!  Stunning, sexy, juicy, sensual, creative, vibrant, thriving, healthy and living on the edge of life, jumping for Joy from one Magical Moment into the next, surrounded by millions of like minded friends!! Yippee!!! Hurray for Today and a Million more Magical Tomorrows!!
Morgasmic Morgine
http://communicationswithlove.com
Posted by Margi on Oct 29, 2011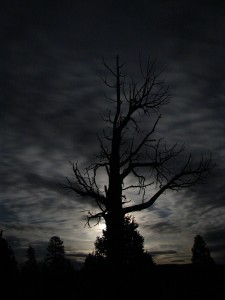 If the dark is in our lives to help us see the light…
then what is there to fear about?
Recently I have been thinking about how my inner spirit has become so oddly content regardless of how anxious my experience of the external world is. It's quite remarkable to become aware of our feelings and state of emotions even when the world seems to be caught up in a gust of fear and darkness. However, we cannot deny that there is something truly special going on. Our souls are on a verge of a long awaited and absolutely amazing rebirth of peace and harmony. Meanwhile the ego has chosen to play its all-important role of fighting to survive with all its might. It is slowly and surely dissolving and inter-melding with love. The dark and light are finding a sense of balance! We are learning to meet our true selves, our truth at all cost!
No matter how spooky and difficult our experiences seem our higher self is in a state of timelessness that only knows itself, as the I AM that I AM. It recognizes the truth that all IS, and will be well in ALL ways. It is only our mind that creates and entraps itself in a fierce rage of illusional war, a battle of wits between what it thinks and what we know to be true. But this clash is lessening its strength each moment that we become aware of our truth, I AM that I AM, and all IS well. The balancing of the light and dark are the experience, not the nightmare. Yes, at times it may feel hellish and unyielding but it is only in the midst of our storm that we can recognize our true state of peace – in the center where the eye meets the I AM.
I invite you to observe where in your life your spirit brings you a sense of peace, a lightness within that you can carry with you on your day-to-day endeavors of life. A bit or a piece within you that you can recognize when the game of darkness or fear comes knocking at your door – is this a trick or a treat, you might ask? And allow your beacon of love to choose how indeed to handle it.
After all, don't we crave for a little excitement once in a while?
 ~ Happy Halloween ~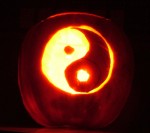 Posted by Margi on Sep 26, 2011
Have you been feeling the wave? We're on it. Ride smooth…
Keep your awareness high
Pay attention to your needs
Listen to your inner "KNOWING"
Thread lightly and allow yourself some R&R
Bring lightness into your energy field
Keep your mind clear
Observe your world
Move with grace and be kind to your space
Be at ease
PEACE is within you
TRUST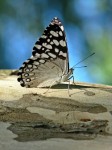 Posted by Margi on Aug 31, 2011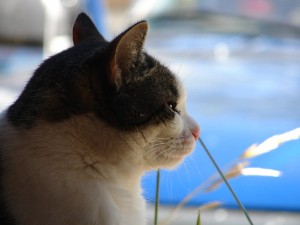 How do we survive these strange, turbulent, unexpected and continuous highs and lows that never seem to end these days? I'll share what I learned today: gratitude. Accepting pain, difficulties and challenges by being grateful brings a different perspective of the situation, experience and process; not to mention shed's a beautiful lightness upon it.
Why fight the inevitable? Why stress and strain, worry and fear not, or fall apart at the seams? It's just not worth it. A lesson I have learned is to get over the pain and suffering and turmoil I create for myself. After all, what we send out is what we get back. And, in a nutshell, that's the law of the universe. I have worked hard to accept this fact because living life is the greatest gift of all. Yet, some of us still wonder if it really is… It is a tremendous help to our perception to remember that no matter what we, or someone we love, might be going through, it is all simply something we have created in one way or another, as that is how the Universe works.
We are co-creators, here to create and attract exactly what we have asked for. It's a game. And until we master it, it might very well seem like a naughty game, as well as one that gets tiresome. Most of us are so over being exhausted from life, and we are begging for answers and help. Personally, I've been learning to take my power back…and then I think, did I ever give it away, and if so, to whom? Or what? And where did it go? The questions, ah the continuous questions… Then I remember the simplicity of trust and being.
Let it be. Allow and simply accept. It's a work in progress…and one I have chosen. Thus resulting in slowly finding more peace and harmony, no matter what. A tough task, you bet…but one that slowly dissolves the more challenging life becomes. Why? It must. That is the process of life: experiencing and allowing. It's all about the present moment, about living life in the here and now. What a ride!
I recently experienced a huge energy block created by my ego, one that I have to accept with love and peace and patience. I believe and trust in my higher self, and that is enough. It's all I need.
I invite you to recognize any pain or heartache, or issue, or tricky situation you might be experiencing with love and kindness. See where it brings you in life? Even I have learned by the powerful force of gratitude. You may find it quite surprising and recognize a part of you that you might have never seen.
What a gift you are to this life!
Posted by Margi on Jul 30, 2011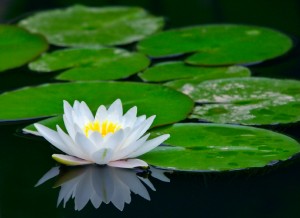 Have you ever had one of those moments where you're mind continually goes back to something over and over? Perhaps to get your attention or help you receive an important message. Well, that's what has been happening with me regarding this month's blog. I read an article a client referred relating to rebirthing and how our world is shifting through this process. I found it incredibly interesting and wanted to share it with you.
It's the July forecast and the topic is about REBIRTH. I am a firm believer in divine order and have truly been practicing learning to Know and Trust my divine path. It has been a grand journey. One that has not only challenged my humanness but solidified my faith in my spiritual world. I truly look forward to more divine magic in my life. Enjoy Sweet Angels.
The link is:
http://www.thepowerpath.com/index.php?option=com_content&view=article&id=365:july-forecast-2011&catid=17:monthly-forecasts&Itemid=65